How visiting a salon saves time and money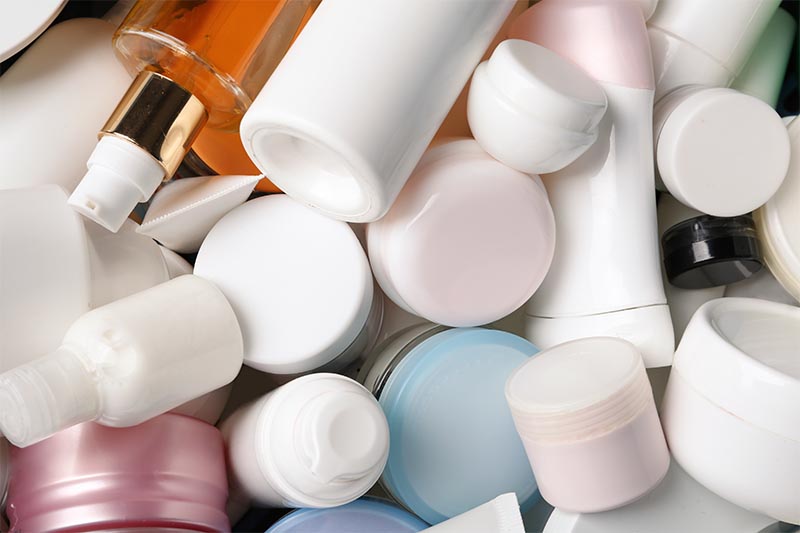 Hello and welcome to the Essentia Beauty Blog Spot. Today I am looking at why visiting a salon can actually save you time and money. Let's take skincare as an example. I bet most people have a wide variety of beauty products in their bathrooms, all with varying claims and ingredients – Indeed, in 2018 Mintel cited that £1.15bn was spent the previous year in the UK. That's a lot of skincare products piling up in UK bathroom cupboards.
I am an account holder for Nimue, (Nimue Skincare Technology to be precise) – a South African brand that surprisingly has been around for a couple of decades but is not always well known. They have a philosophy that only trained therapists should supply the products and not be available through the internet. In this day and age where everything is available with a click of the button, Nimue insists that their products are sold only after a thorough skin consultation. However, in truth all professional skincare brands would (should) recommend a consultation but I use them as an example.  When a therapist can understand your skin and concerns, the correct treatment protocols can be discussed and implemented.
Today we have more technologically advanced and sophisticated ingredients. Some of these are classed as cosmeceuticals, a term that describes a pharmacy grade ingredient that has a recognizable action on the skin – think alpha-hydroxy acids which un-glue the bonds between skin cells to allow optimum exfoliation, or peptides, which aid collagen repair and regeneration etc. For the uninitiated these can cause upheaval in the skin when first using them especially if clients have been following little to no skin regime at all with advanced ingredients. If they are purchased with no consultation or advice users may experience reactions, or feel it has not lived up to expectations when they are not using them properly or have purchased items not suitable for them. Another product then makes it way to the back of the bathroom cabinet and the client then goes on to spend yet more money.
Skincare works best with other products of the same brand; they are formulated to work in synergy. The ingredients will complement and not fight against each other. The pH of the products will also be important in what skin type the product is being applied to. In my beauty career I have seen so many skins that have a poor skin barrier – this can be due to many influences but I feel a major one is using products that do not suit the skin and thus impairs rather than repairs skin health. To save money, disappointment, product confusion and potential skin damage I have outlined some tips for skincare customers to follow:
Top Tips
Seek regular professional consultations and advice.
Be honest about what you would like to improve and what bothers you.
Check the philosophy of the skincare brand, its ideals and skin health policy.
Set a budget you will comfortable spending on skincare.
Try and keep to the same range of products.
Take before and after pictures – at least 3 -6 months is fair to see a definitive improvement.
Be realistic about the changes you expect.