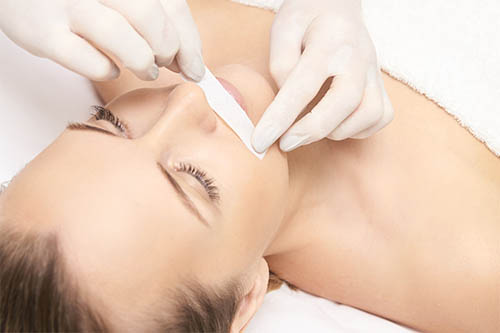 At essentia beauty there is a choice of strip or non-strip wax to suit your skin and hair type. Only top quality waxes are used ensuring a perfect result.
CLEAN & EASY WARM WAXING
This popular method of hair removal is an excellent choice. I have used this technique since it was launched over twenty years ago and still feel it to be one of the best around. The wax is applied onto the area to be treated via a roller and is removed with a paper strip. The roller head is cleansed and sterilised for each client ensuring a safe and hygienic waxing experience.
I love my leg & bikini waxing with Jane – she is extremely thorough and careful. My skin is so smooth and unblemished afterwards.
PERRON RIGOT HOT WAXING
Hot waxing has become popular again. This is due to the technological advances in wax pliability. Hot wax shrink wraps the hair and does not stick to the skin making it an ideal method for coarse hair and sensitive areas such as underarms and bikini waxing. You will notice the difference in comfort, minimal redness and no hair breakage resulting in a longer lasting wax. It is a very popular choice for brazilian and hollywood waxes.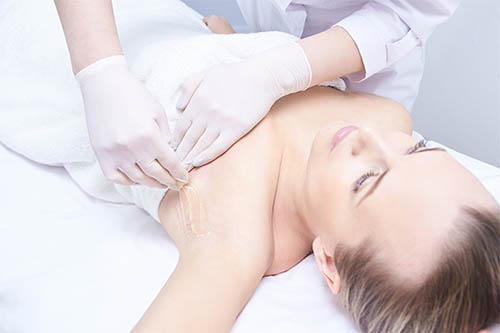 CLEAN & EASY WARM WAXING
Full leg – £30.00
Half leg – £20.00
3/4 leg – £25.00
Lip or chin – £10.00
Lip & chin – £15.00
Eyebrows – £10.00
PERRON RIGOT HOT WAXING
Underarm – £10.00
Lip or Chin – £10.00
Lip & chin – £15.00
Inner or back of thigh (add on) – £10.00
Bikini – £15.00
Bikini High Leg – £25.00
Brazilian – £30.00
Hollywood – £30.00