When you first book an appointment, it is essential that you allow extra time for a consultation. This will include filling out a form and answering a few questions about yourself. They will include giving details about your health, disclosing any medical conditions and records of any patch tests you may undergo. You will also be asked about your regimes such as skincare routines, exercise and water intake. This is to ensure that you receive the correct treatment for you as an individual and is a requirement of insurance companies and professional organisations. Please be assured that details are given in confidence and are never shared with anyone else and are stored securely. You will also have to sign the consultation form agreeing that you have understood the treatment and give your consent for it to be carried out. As part of the treatment journey photographs are sometimes taken but will not be shared unless your permission is granted.
At your consultation a short medical history will need to be taken. This is to ensure that you receive the safest treatment possible. Some conditions may postpone or limit your treatment service and there may be occasions when medical approval may be sought before your treatment can begin. A list of some common conditions such as those affecting the skin and your ability to heal: – dermatitis, skin cancer. Metabolic conditions such as diabetes. Infectious conditions such as impetigo, conjunctivitis, cold sores. Neurological conditions such as epilepsy. Inflammatory conditions such as psoriasis, asthma and allergies. Cardiology problems, varicose veins, high/low blood pressure. Pregnancy and recent surgery.  Medications such as Roaccutane (isotretinoin), antibiotics, cortisone, Retin-A, (tretinoin), Skinoren (azelaic acid), hormone therapy and anti-depressants will also need to be noted.
Previous or ongoing beauty treatments such as intense pulsed light, laser, dermabrasion and chemical peeling may contraindicate some treatments/products for a particular duration. Please note that the above guidelines are not exhaustive, anything relevant should be disclosed. All personal details recorded will be for the sole use of keeping informative records in accordance with insurance specifications and in order to supply clients with the correct service requirements. Your personal information will not be disclosed to any other party. All details are given in the strictest confidence.
Consultations are an ideal way to find
out about a treatment
Book yours today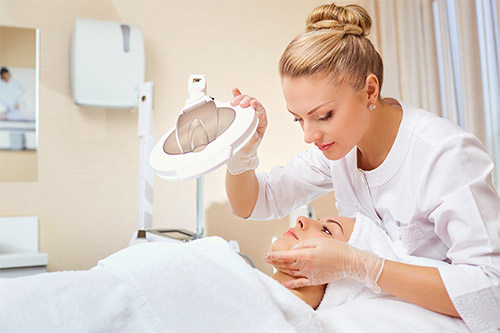 Essentia Beauty uses Sterilsafe®. This is a sterilizing system that effectively eliminates and inhibits the growth of micro-organisms: bacteria including MRSA, Salmonella and E Coli and is effective against viruses such as HIV, Hepatitis B and SARS. It is also completely safe to humans containing no antibiotics, PCB's, toxic metals or heavy metals. Electrolysis needles are single use and disposed of in a Sharps Box. A glass bead steriliser is also used to sterilise metal implements such as tweezers to very high temperatures to prevent cross infection. Some treatments require the need for Personal Protective Equipment (PPE). This will include the wearing of protective towels, hair nets, face masks, eye masks and plastic aprons.
Essentia Beauty only uses professional products that are fit for purpose from reputable suppliers and are checked not to have been tested on animals and contain any animal byproduct.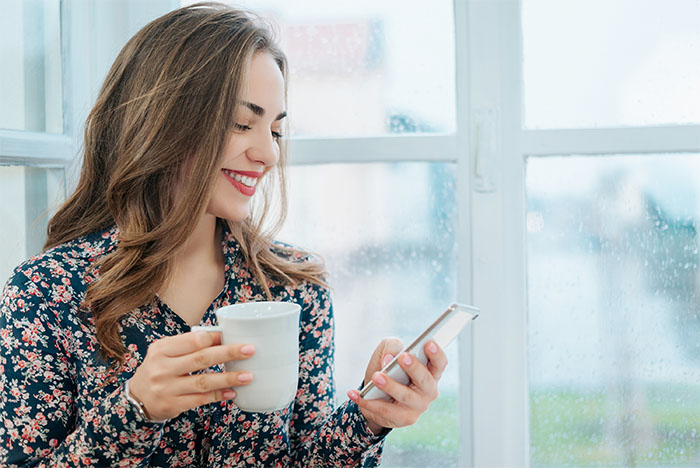 How do I make an appointment?
Please reach out to me through email, social media, website form or telephone. If you are a new client, I will arrange to chat with you to discuss your requirements.
What is your cancellation policy?
If you need to cancel an appointment, 48hrs notice will be required. Please note failure to cancel outside this period may result in a charge of 50% of the treatment cost. Clients that repeat missed bookings will be asked for a deposit 50% of treatment cost.
How do you take payment?
Either the correct cash amount or clients have the option to pay via Square payments. It is contact-less under £30. For deposits and distance purchases a Square invoice is sent via email.
Terms & conditions of product sales
Nimue products are sold on the understanding that the customer has already undergone a Nimue professional consultation and is buying the correct products for their skin type and condition. Please contact me if you are new to Nimue products and wish to purchase.
Ordering & delivery
Please email through your order, on receipt you will be sent an interactive invoice from Square payments from which you can make payment. On receipt of payment your order will be processed. The contract for the purchase fulfilment of the product or products is formed when the dispatch email is sent. On dispatch of your order an email detailing sales information will be sent to your email address including the courier ID so you can track your parcel. Please note that it is your responsibility to track your goods as there is a time constraint on which to claim for unreceived or lost items.
All items will be as described as in its accompanying text and photo with our quality assurance as displayed on www.nimueskin.com. Please note that some products may change in ingredients, size, retail price and packaging. If you do not wish to accept any new variations, the item may be returned unopened for refund, however this will be made clear before the item is dispatched. Picture colour variations may occur due to individual browser settings. Here to help – If you are in any doubt please email us for any extra information before ordering, we are always here to assist and help you make the right choice.
In stock items will be dispatched as soon as possible but please allow up to 28 days for receipt. Should any delays or unforeseen problems occur you will be notified immediately. Hermes courier service is used to deliver your items. Postage will be charged according to weight, distance and value and will be sent by signed for delivery.
Return & refund policy
All goods must be returned in their original condition with their seals intact. You will be responsible for the cost of returning the goods. If items are returned and not deemed fit for sale – seals broken, product used, packaging dirty or damaged you will not receive a refund and you will be charged postage if you wish to have them returned. There are some products exempt from returning; eye care and lip products cannot be returned due to hygiene reasons. Items that have been sent in error or display a fault will be given a full refund, these must be sent back within 14 days otherwise it is assumed that the buyer has decided to keep them. Any damages or order discrepancies must be reported within 48 hours of receiving the products. Right to cancel – Under the Consumer Protection Regulations for distance selling, you may cancel your order for any reason within 14 days. Please email what you wish to return bearing in mind some items will be excluded from this provision as mentioned above.
Privacy policy
We record only your delivery details and sufficient contact information to process your order correctly. We do not hold payment or card details. We do not share your personal information with any third party.
Force Majeure: The Seller (essentia beauty) will not be liable for any delay or failure to perform any of its obligations if the delay or failure results from events or circumstances outside its reasonable control, including but not limited to acts of God, strikes, accidents, war, fire, technical failure, acts of terrorism and the Seller shall be entitled to a reasonable extension of its obligations. The terms and conditions may be changed or amended at any time without prior notice.