Find your skin type with Nimue skincare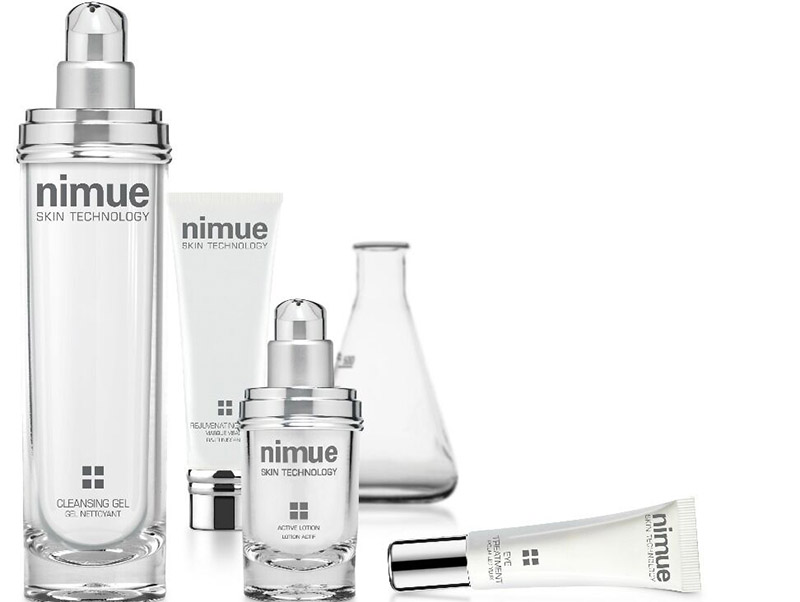 If you are a fan of Nimue Skin Technology and their products, you will know that they do not classify their products by traditional terms such as dry, oily normal etc. Although these labels can be helpful, we know that this is not always a true reflection of what some skin types may represent. We can have basically normal skin that suffers both from oiliness and dryness, displaying signs of dehydration at times. In order to take the complexity out of selecting the correct products Nimue has developed four classifications to cover the many types of skin and concerns: Interactive – for sensitive and sensitised skins through illness, medication and lack of care. Problematic – for oily, blemished and acne prone skins Environmental – for environmentally damaged skins displaying photo ageing Hyperpigmented – for skins that have imbalance of pigmentation This allows products to be individualised allowing a greater scope for treating the client. A person could be environmentally damaged but have small areas of pigmentation. This allows a combination of products to be used to target specific concerns.
Nimue also has four main pillars of achieving skin health. These are: Rejuvenation – active ingredients that accelerate or stimulate a physiological function and create structural improvement in the skin Restoration – ingredients that restore the imbalance of a physiological function Anti-oxidation – ingredients that inhabit or neutralize the effect of free radicals Sun protection – sunscreens with advanced ingredients that provide optima protection against UVA, UVB, as well as infra-red and blue light (from screens)
Nimue is a derma-cosmeceutical skincare brand founded in 1994 initially for the medical market for pre and post-operative application. Since that time, Nimue has evolved into a professional skincare brand distributed globally renowned for its innovative formulations, delivery systems and effective active ingredients. Nimue's advanced and powerful formulations effectively treat the majority of skin concerns including: fine lines, wrinkles, sagging, pigmentation, uneven skin tone, dryness, oiliness, acne, rosacea and eczema.
For more information regarding Nimue products and how they can help you please call 0788 430 1791.